With the number of cooktops increasing, the need for more adaptable cookware materials experienced a rise in number. Ceramic, TEFLON, etc. have joined the metal, steel, iron cookware material. Ceramic is a naturally semi-nonstick cookware material, compatible with several cooktops. TEFLON, or non-stick, is an increasingly popular material because of its easy maintenance.
Ceramic vs nonstick cookware: Let's get started!
Ceramic vs Nonstick Cookware: Full Reviews
Ceramic Cookware Review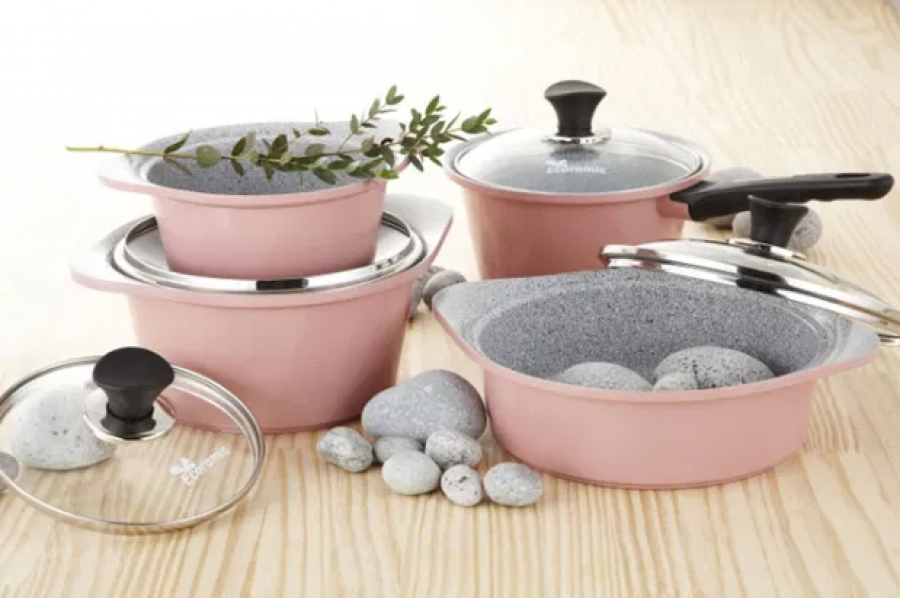 The attention from cookware materials like stainless steel, aluminum, and cast iron shifted to other materials like glass, ceramic, etc. because of the increase in demand for more stylish and versatile types of cookware. Ceramic cookware can either be purely ceramic or paint coated. Ceramic material cookware is non-stick but free from PTFE and PFOA, which are used for non-stick coating and contain great amounts of toxins. Here is a list of the best non-toxic cookware that you should buy.
Because of the built and style of the material, ceramic cookware is available in varying colors, which give an aesthetic look to your kitchen. This material is easy to clean and maintain if the coating over it is durable. The functionality of non-stick in the ceramic cookware exists because of the silicon dioxide and the oleophobic and the hydrophobic compressed in the surface coating of the cookware.
Is Ceramic Cookware Safe?
Ceramic cookware today has several layers added on the surface, which prevents the additional coating from wearing away and showing longer durability. This ensures that there are no toxins leached into the food that is cooked in the cookware. Ceramic in itself is not a toxic material, but the coating for most cookware can be toxic. Ceramic cookware, however, does not have a coating with PTFE or PFOA materials. Therefore, your food will be free from toxic fumes.
MORE ABOUT CERAMIC COOKWARE:
Hard Anodized vs Ceramic Cookware – Which Wins Your Kitchen's Race?
Ceramic vs Teflon – Which Cookware Should You Choose?
Ceramic vs Stainless Steel – Which Cookware Fits Your Kitchen?
GreenLife Ceramic Cookware Review: Pros, Cons and Rating
Advantages of using Ceramic Cookware
Because of the oleophobic and the hydrophobic elements - as well as the Sulphur dioxide - that are in the ceramic cookware coating, the material of the pan or pot becomes resistant to water or oil.
Ceramic cookware offers great non-stick functionality, with the coating that the extra layers are providing. It also ensures that the non-stick feature stays as a part of the ceramic cookware for a long time. You can also season a ceramic frying pan to make it more nonstick.
This material is affordable and provides a variety of styles and colors. This is a great advantage with an aesthetic point of view, with cheaper means.
Cleaning and maintenance of ceramic are hassle-free because of its non-porous material. The improvised version is dishwasher safe as well.
Disadvantages of using Ceramic Cookware
The layers on the coating can chip off with time, making this material not sustainable. But it is still more durable than TEFLON.
Ceramic cookware heats slowly, but it retains it well.
Cooking with oils without properly cleaning it off can diffuse the non-stick functionality of the ceramic cookware and ruin it.
Nonstick Cookware Review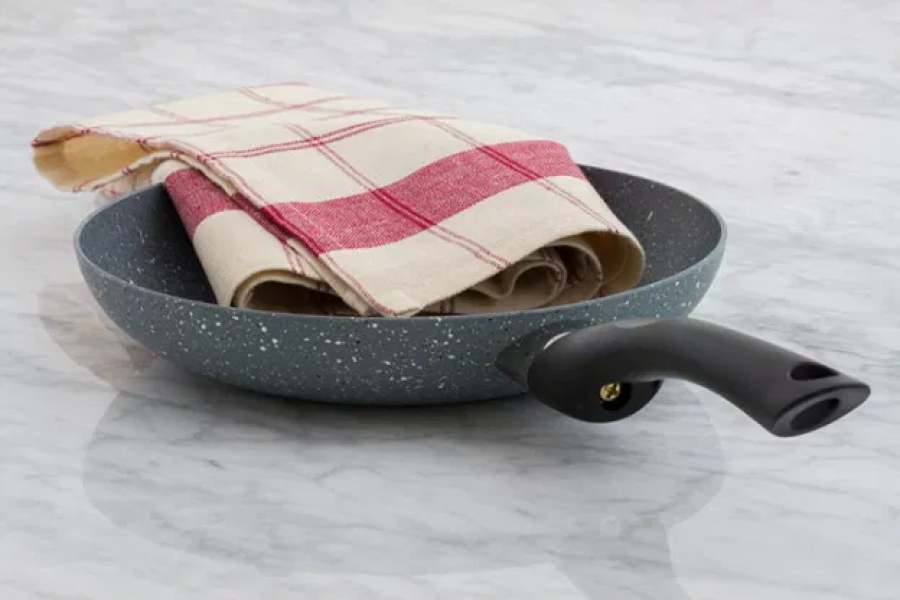 Nonstick cookware is popularly known as TEFLON, as that is the brand name that manufactures it. One of the most famed material in TEFLON nonstick cookware is PTFE, which is a highly toxic element. But, with constant criticism and following development, nonstick pans have experienced improvements. There has been the removal of as many toxins as possible. This makes TEFLON nonstick cookware a good alternative for other cookware materials.
It avails amazing nonstick functionality and is extremely easy to maintain. All you need to do is make sure that you do not use a lot of oil while cooking in this cookware as it is not easy to remove it from the surface. Despite the several changes, there have still been criticisms of the safety of nonstick cookware of today.
Is Nonstick Cookware Safe?
Nonstick, also known as TEFLON, is a cookware material which is famous for its toxicity controversy. TEFLON included PTFE, a famed toxic element, in the overall amalgam that makes up the constituency of nonstick cookware. Therefore, when the cookware heats up, the toxic fumes are emitted into the food which is cooked in it. But with time, and due to critique, nonstick cookware has gone through several developments which decrease the toxicity level in it. However, they are still more harmful than ceramic cookware.
MORE ABOUT NONSTICK COOKWARE:
All Clad HA1 vs B1 Nonstick Cookware – What's the Difference?
Stainless Steel vs Nonstick: What Is The Best Cookware Material?
Cast Iron vs Nonstick Cookware – Which One Shall You Choose?
Advantages of using Nonstick Cookware
Nonstick cookware is extremely easy to clean and maintain. The surface disallows most foods from getting stuck to it because of the layers, and therefore, it can be washed away easily. It is dishwasher safe cookware and has low maintenance.
It is cheap and affordable; with the price, it is available at – nonstick cookware provides good features.
This material can heat up very quickly, which is a desirable feature for many people.
Disadvantages of using Nonstick Cookware
Nonstick cookware is not durable. The uppermost layer of the surface can start chipping away with time, and especially if you cook with oil on it too much, and do not clean properly afterward.
As nonstick starts to wear, the already toxic layering can leach into the food more and release not only toxic fumes but debris – which is extremely harmful because of the exposure to risky chemicals.
You cannot overheat nonstick cookware as it will lead to unsafe consequences concerning damage to the cookware, and toxic fumes in your food.
At A Glance
Cooktop Compatibility
Yes (on all cooktops)
Yes (except induction)
Durability
Yes (long-lasting)
Yes
Non-Toxic
Yes (No PFAS, PFOA, lead, cadmium, nickel)
No
Ceramic vs Nonstick Cookware: The Similarities and Differences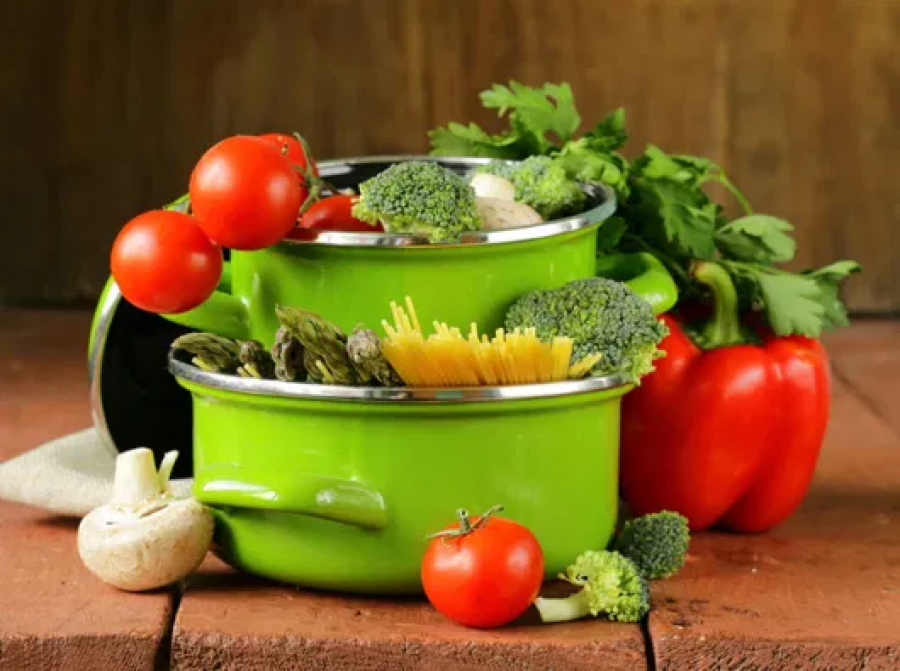 1. Compatibility and Versatility
Ceramic cookware is compatible with stovetops, microwave and some are even compatible with induction cooktop. But, it does not work well with ovens and grills. Because of this, it is difficult to cook versatile types of foods and cuisines.
Nonstick cookware comes in several variations, so it depends on the type of cookware you own. Usually, they are compatible with stovetops such as glass cooktops or gas stoves, inductions. Regular nonstick cookware is not compatible with high temperatures, that's why it's difficult to try versatile cooking with it.
PS: In terms of compatibility and versatility, both cookware materials fall a little short. But comparatively, Ceramic Cookware offers better features in this category due to its heat-retaining capacity.
2. Durability and Sustainability
Ceramic cookware proves to be durable if they are used and maintained properly. It is advised not to use too much oil while cooking food in ceramic cookware because it can stick to the surface, and while it is cleaned heavily, the coating may get damaged. While it may not sustain for a long time, it lasts longer than most non-stick.
Nonstick cookware is usually made of a material that is not durable. Same as ceramic, it is advised not to use too much oil while cooking food in it. The clean-up which follows the cooking may cause the layer from chipping away. This damages the non-stick functionality, and releases more toxins into the food, as well.
PS: This aspect of cookware is important for you to realize if it is worth the money you paid for it. For me, Ceramic cookware is more durable than non-stick.
3. Performance
Ceramic cookware works great at medium levels of temperature and is great for cooking broth, sautéing, and another low heat style of cooking. It can retain heat very well and keep your food warm. This material offers non-stick functionality, more with proper layering and coating – especially if it is maintained properly.
Nonstick cookware works well at low levels of heat. It can be used to cook various styles of food and cuisines. This material has one of the best availabilities of the mix of performance and efficiency with non-stick functionality. It is easy to maneuver and easier to cook food on.
PS: Both ceramic and nonstick offer the same amount of performance capabilities, but Ceramic Cookware can work better with heat – and it is also microwaveable.
4. Cleaning and Maintenance
Ceramic material is easy to clean and maintain if you do not use a lot of oil while cooking. It is dishwasher safe, but you have to careful while cleaning it. The layers of coating on ceramic can chip away with heavy washing. This can happen, especially if there is a thick coating of oil on the surface – which is very difficult to remove.
Nonstick cookware is notoriously easy to clean and maintain because of its excellent non-stick functionality. This material is dishwasher safe, and can also be cleaned with merely warm water. But, like ceramic, you mustn't use a lot of oil while cooking on nonstick cookware as the surface can collect it. This layer of oil is stubborn and difficult to remove.
PS: Concerning cleaning, both materials are convenient to maintain. But, nonstick cookware offers more efficiency and lesser precautions.
5. Value for Money
Ceramic cookware offer compatibility with a good number of cooktops and are relatively much safer and environment friendly than Nonstick. It is an easy-to-source material, which is available in several styles and colors to match your aesthetic. It is convenient to clean.
Nonstick cookware is the easiest material to maintain and does not require heavy-duty cleaning. Depending on the variety of nonstick cookware you have, its compatibility with cooktops differs. It can retain heat better than ceramic, but cannot withstand high temperatures.
PS: Concluding the majority of beneficial upper-hands, Ceramic cookware is the better option, in my opinion.
Which Cookware Material Is Better: Ceramic or Nonstick?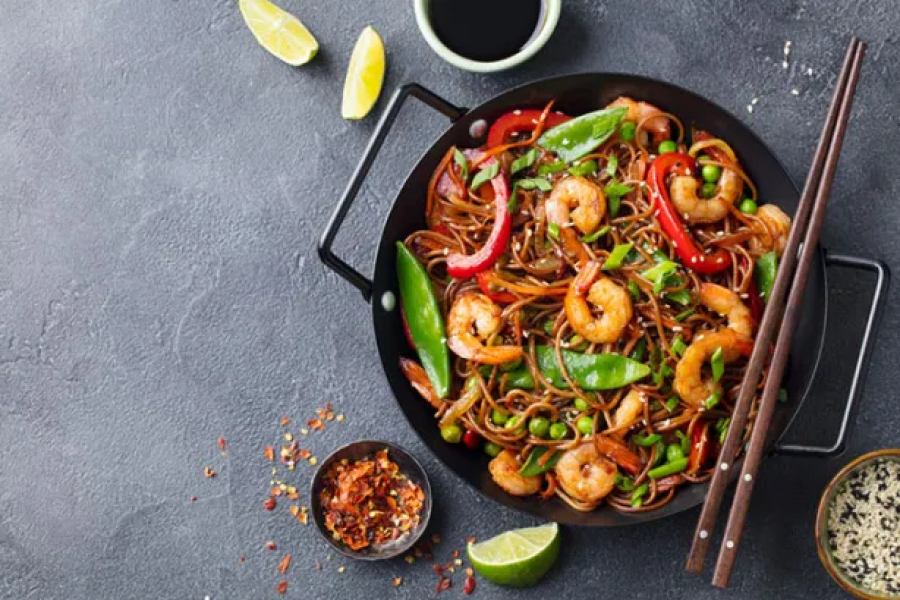 Ceramic and Nonstick cookware is close competition because of the similarity in their features. But with small differences here and there, which is included in this comparison guide, it is clear that Ceramic Cookware is the winner. It is safer, more environmentally friendly, and lasts longer than Nonstick.

Talya Davis
Talya, like all members of the HomeDesignX team, is enamored by all things related to cooking and eating. She's written cookware articles for numerous publications before working with her lifelong friend Jessica to create their very own website on cookware.
She's currently writing a book on induction cooktops, and enjoys making clean, vegan meals for her family.