A toaster oven has been a part of a regular kitchen for decades now. No matter the advancement of technology and appliances, a toaster oven combines the two best kitchen appliances through those years. It is inimitable and irreplaceable. A toaster oven avails several pre-sets to you, with the functionality of changing temperatures.
If you are looking for a new toaster oven, check below reviews of the best convection toaster oven:
The combination of toaster specifications in an oven lets you enjoy more benefits at one destination. From baking cookies to grilling – you can enjoy varying cooking styles and expand your skills as in the kitchen. But, if you don't know how to do the basics of toasting a bread slice as perfectly as possible with your toaster oven – then here is a guide to help you.
How to use a toaster oven: Let's get started!
Toaster Oven Settings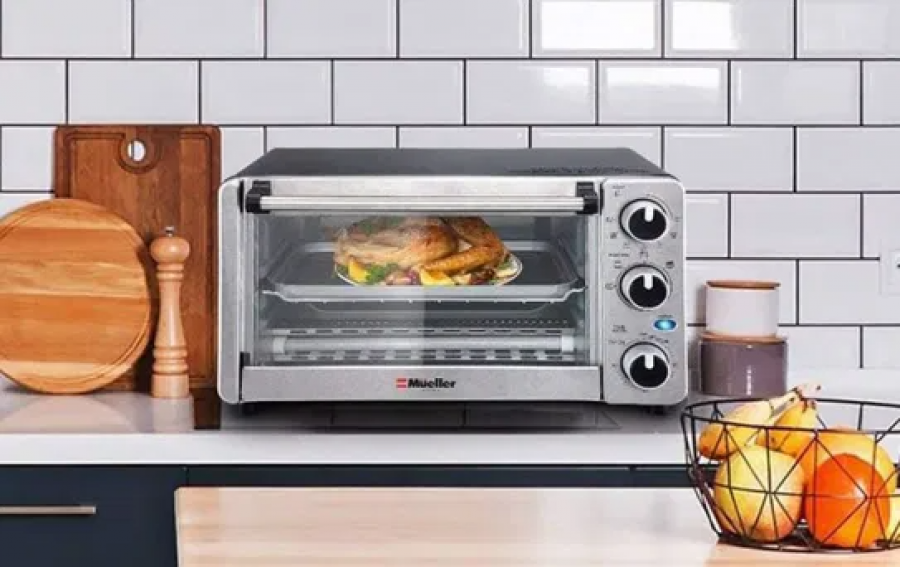 The first step to utilizing your toaster oven to its maximum potential is by understanding the features it avails – that you can use it any time you want, without having to go through manuals, and for most food items you wish to make.
Bake Setting: This is the most common and reasonably popular setting, as it allows you to indulge in several cooking styles. The baking pre-set puts most of the heat on the lower power sources, while the top heat sources are low wattages. It is great for pies, lasagne, cookies, etc. A toaster oven is better for baking than a normal oven because it heats faster, provides an ergonomic heating source, and also preheats quicker
Toast Setting: There are equal amounts of heat from the top and bottom sources, and you can easily control the temperature with the provided knobs or diallers. With the easily accessible tray, you don't have to miss the toast that flies out of your toaster. It allows you to toast several other items, like a thin crust pizza and more
Broil Setting: It is perfect for grilling or any other food where you need the top part to be cooked more than the bottom. In this setting, the bottom heat source is off or at lower wattage – which puts all the heat focussed on the top. To melt cheese on food or to cook pepperoni on the cooked pizza crust, this pre-set is perfect
How to Use A Toaster Oven Like A Pro?
How to Toast in Bake Setting?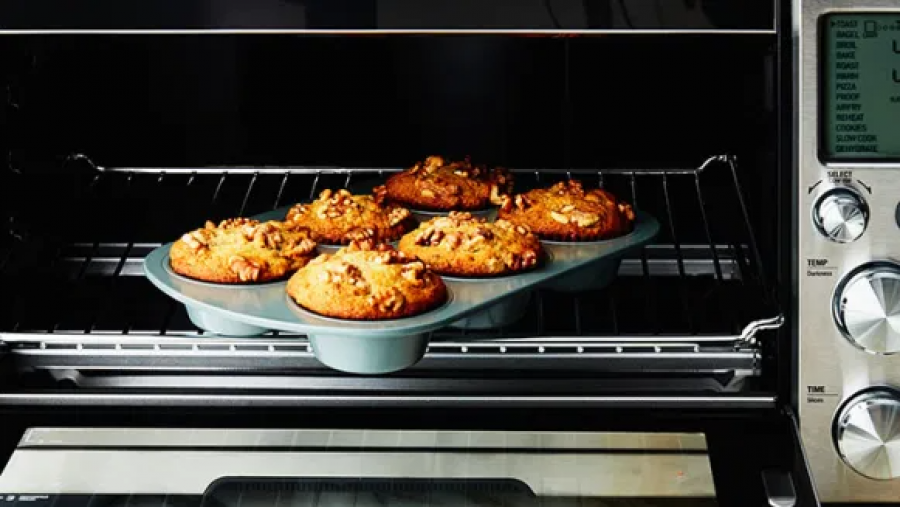 In this setting, the focus of heat is entirely coming from the bottom, and at a low temperature from the above – this allows your toast to be golden to the perfect crisp. It offers quicker and stronger heating than a toaster as it preheats 30 – 50 percent faster, and it prevents any hot spots that may show up in a toaster.
Select the Bake option in your toaster oven
Preheat the oven at 350 degrees Fahrenheit, and set the toast on the tray after it's done
Set the manual temperature or some other temperature depending on the browning you require
Set the time as 5 minutes, for the perfect golden – or less if you don't want a lot of browning
If your toaster oven is not digital, then you may need to preheat for 5 minutes before – but this is optional, and needed especially if you put butter on your toast or such.
How to Toast in Broil Setting?
In this setting, the heat comes mainly from the top elements and is great for grilling. It provides even heating on the top, with low wattage heat from the bottom. For thinner slices of bread, this setting is great and will provide you a crisp, golden toast. But, most toaster ovens don't avail preheat option in the broil setting.
Use the middle rack if you want medium level browning, or lower the top rack
Use a broiler-safe pan, or keep toast in the racks
Make sure to flip the toast as the heat comes from one side
Adjust the heat to 300 degrees, for lowest, and 500 degrees for highest
Remove toast with mittens, as broil setting is high levels of heat
How to Toast in Toaster Setting?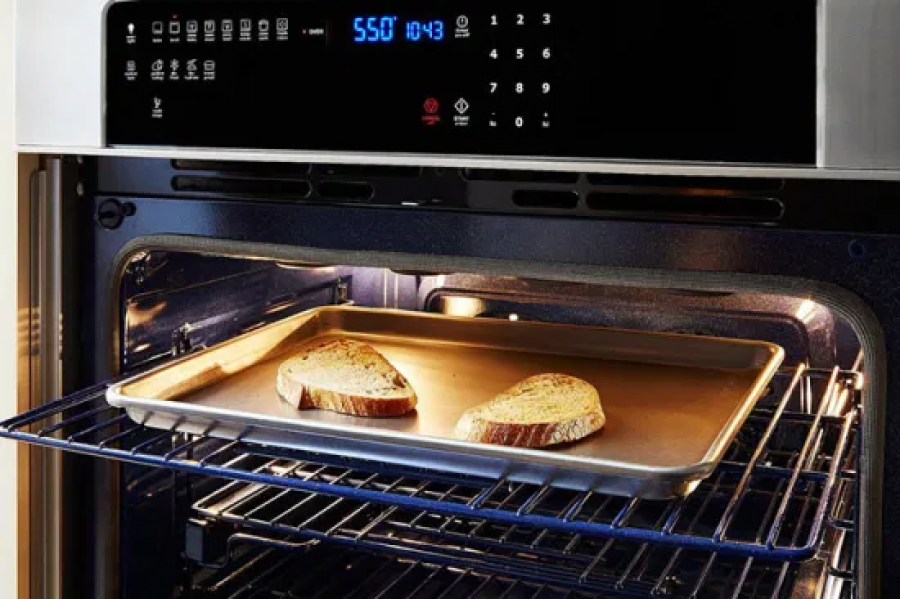 As the name suggests, this setting is made specifically to toast. Therefore, the heating elements distribute even heating from both the top and bottom elements. The perfect spot for your toast in the oven in the middle rack, which will receive even heating.
Set the oven in toast setting
The manual temperature is usually set at 450 degrees; adjust it according to your need
Place the toast in the middle rack for even browning
Set the timer at 2 minutes for perfect heating, or more if you need that brown crisp
Why Should You Choose A Toaster Oven?
If you do not already own a toaster oven, then here is a quick overview of the advantageous features of this appliance, letting you why it's a necessity in your kitchen;
It is much more energy-efficient than a regular oven – it around half of the energy that is taken up by an oven, but provides the same, or even better results
A toaster oven is easier to clean because it's simple built from the inside with the removable racks
It takes up less space because of its construction
The defrost and reheat option in a toaster oven not only heats food but also makes it crispier – this helps in retaining the original state of the food cooked
Preheats quicker than an oven and offers faster and efficient heating throughout
A toaster oven is light and portable, which makes it easy to store as well
Final Thoughts
As mentioned above, there are many more delicious items that you can make with the help of a toaster oven, with its basic three pre-sets. But, before indulging in other food items, you should know how you can toast perfectly using all three settings. With this guide, you can use your toaster oven like a pro.